We Are Currently Looking For Independent


Sales and Marketing Professionals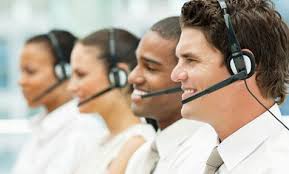 Work From Your Home Office

Competitive Compensation Plan

Weekly Pay and Monthly Residuals
Rapid Advancement for Producers
Bonus Plan ... No Cap On Earnings ... On Going Training and Support... Flexible Working Hours ... Discount Health Benefits Plan... 24/7 Sales and Order Tracking ...Residuals... Management Opportunities!

___________________________________________________________________________________
Our primary function is promoting luxury 4-5 star resorts by way of business incentives and premium sales. These are powerful marketing tools that help businesses increase their conversion rate and generate new clients and customers.

When businesses include our travel premiums and incentives in their marketing efforts, they are not only offering their prospects and customers a great product or service of their own, but also a great travel incentive that will save them a considerable amount of money on their next vacation. It is simply a great way to say, "Thank you for your business"!
Our vacation incentives allow vacationers to save big on their next vacation. They have the option of attending a no obligation 90-120 minute tour at their host resort, in exchange for a luxury vacation at a rock bottom price.
Unlike other similar vacation discount offers, the resorts we represent do not place their guests at a 3 star hotel and there is no hidden fees. Each guest will actually have accommodations at the same resort that the presentation will be conducted. Also, vacationers can book their reservations as soon as 7 business days in advance, no blackout dates, and vacationers are only responsible for approximately $50 in room taxes.
We also include a bonus certificate 3day 2night vacation certificates at 26 popular destinations for 2 adults, with each resort stay package premium.
As an independent sales professional you will be offering our VIP Resort premiums to businesses for resell or to give to their clients and customers. Or to entrepreneurs and opportunity seekers looking for a great opportunity. We provide training, business leads and marketing tools.

In a tough economy where the unemployment rate is staggering, people are looking for alternative ways to gain financial security and independence. Those who are lucky enough to be employed, find that their income is simply not keeping up with inflation. Having your own small home business is the perfect solution.
All payment processing, product delivery and payment of your compensation is handled by us so you can concentrate on sales.
To be considered as an independent sales professional you must have internet access, have basic computer skills, prefer 2 years of sales and/or internet marketing experience, unlimited long distance calling and a quiet place to work. There is no cold calling and you will be trained on how to generate incoming leads.

If you have experience in the sales, marketing, call center management or just someone who wants to learn how to earn a great income from home, this just may be what you are looking for. We are willing to train those who know how to spot a great opportunity, take it and run with it. In other words we are looking for serious individuals that are really interested in improving their present financial situation. Interested in joining our team? Just fill out the form below and we will contact you by email within 24-48 business hours.
____________________________________________________________________________________
Frequently Asked Questions

What would I be doing as a RVP sales and marketing affiliate?
We are looking for sales and marketing professionals to market our vacation and travel incentive program to businesses, which has been a successful marketing tool to help businesses increase their client base and sales conversions. You would be marketing online using Facebook, placing online ads, interacting with potential clients through online chat, some outbound calling to get permission from business owners to email them the information about our offer. Our training is simple, straight forward and effective. We provide all marketing materials, software,leads, etc. to help you succeed.
Do you need previous experience to apply for these positions?
We prefer those who have previous sales and marketing experience in the vacation, timeshare or travel industry. However, we are willing to work with people who have sales and/or marketing experience in any industry, as long as they are honest, willing to learn, outgoing, goal oriented, and have good communication skills.
Are there any fees involved for call centers or affiliate sales managers?
There are no fees for sales and marketing affiliates to start earning an income with us. However, there is a one time set up fee for experienced Affiliate Managers of $39.95 interested in starting out as a fast track team affiliate manager. This fee will covers the cost of the resellers license, leads, how-to training, sales team building and marketing tools.
There are no fees to become an affiliate sales manager for those who start as a sales and marketing affiliate, who work their way up to affiliate manager status. We are looking for sales and marketing professionals to market our vacation and travel premium offer to businesses, which has been a successful marketing tool to help them increase their customer base and sales conversions.
How much can I earn?
That depends on you. There are sales and marketing professionals who make a five and six figure annual income as a reseller of some of the same vacation deals and travel discounts you will have access to, and marketing tools used by some of the top earning internet marketers and sales professionals.
What if I am a registered call center owner looking for projects?
You must be a registered call center with at least 6 sales reps to be a RVP Sales Broker. If you are a call center looking for projects click here.
Can I start out as a affiliate sales manager if I have experience? Yes. However, as mention earlier you must purchased the RVP Managing Affiliate licence package for $39.95 to start out as a affiliate sales manager. You will be responsible for recruiting and training your own sales team.
Are there any fees involved for sales and marketing affiliates?
No. Sales and marketing affiliates are never required to pay any fees. Each affiliate is placed on the team of an affiliate sales manager.
Is this just another telemarketing job where you contact consumers at home or a multi-level marketing scheme?
Absolutely not. RVP does not contact residential prospects period. Because of strict telemarketing laws and DNC regulations this is also stated in our terms and conditions. Our training teaches you a variety of marketing strategies that are within FTC and FCC guidelines. We have zero tolerance for SPAM and anything that violates these rules and regulations. Most of your work will consist of online marketing. This is not a get rich scheme or just another multi-level marketing program, it is a legitimate opportunity to make an honest income from home.
Do the vacation premiums you offer have anything to do with vacation property?
Since we market for multiple suppliers, our featured resort vacation premiums require the end users take a 90-120 minute tour at their host resort. However, unlike other similar offers, vacationers are not placed at a 3-Star hotel and then picked up by shuttle and taken to a presentation at a host resort. The vacationer will actually be staying and enjoying the same luxury resort accommodations they will be touring. In a nutshell people that meet the demographic requirements, have an interest in saving up to 75% on a luxury vacation are good prospects. There is no obligation for vacationers to purchase anything and since they will be staying at the same resort they will be touring, gives you the an edge over the competition.
We realize that not every vacationer who attends a resort vacation property presentations will be interested in vacation property ownership, but after all this has been a marketing strategy used by the vacation property sales industry for many years, so it does work.
How and when do I get paid?
You are paid weekly commissions for all sales completed on the previous Friday. Commissions are paid via Paypal or Rushcard. If you do not already have an active account with one of these direct deposit sources, for the first two weeks you may request a check to be issued to you until your direct deposit account is active. If you do not have a paypal account you can sign up for a free account here. Or you can sign up for a free Visa Rushcard which will be mailed to you in about 7-10 business days. If you select to be temporarily paid commissions by check there is a 3.00 processing fee that will be deducted from your commissions.
How much can I earn?
Ultimately, how much you earn would depend solely on you. However, our compensation plan is competitive and structured to help you build a substantial monthly income. You earn a generous 50-60% on all sales. 30-40% residuals on license renewals and upgrades. To visit one of our main business product pages Click Here. (Click the back button to return to this page).
I don't see my question answered here. What should I do?
Click here to access the contact form and enter your questions or comments. We will reply within 24-48 business hours. Or for quicker response use the instant contact messenger on the home page of this website.
Please fill out the application above. People applying for Affiliate Managers and RVP resort marketing affiliates will be sent an email with your log in information where you can begin your training. Those applying for Affiliate Manager must purchase their resellers license in advance. Click here to purchase your Affiliate Manager license. Remember this is not a get rich quick opportunity. We are only looking for serious individuals who are willing to work hard, be consistent and have the drive and determination to succeed. Please keep this in mind before applying. By submitting this application means you have reviewed and agree with our earnings disclaimer. This will help to speed up the application process without further delay.

RVP Affiliate Application
Copyright © 2011-2016 ResortVacationPromotions.com All Rights Reserved